Employee Spotlight: Paul Hearon
March 18, 2022
Meet Paul Hearon - Our most energetic and enthusiastic, lover of technology!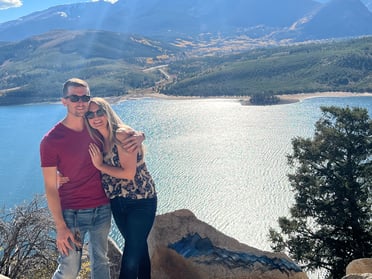 Hometown: Fort Lupton, Colorado
What is your role at Perenso, and what does it entail? Business Relations Development – I spend the majority of my workdays making cold calls, creating relationships with and helping to onboard new clients, conducting demos, and supporting my coworkers with anything they may need.
How long have you been at Perenso? 4 years
How did you end up at Perenso? My love for computers, technology, and the future all came together and it became inherently clear, that the only job for me was Perenso. Their distinctive and ever-evolving technology keeps me interested and excited every day.
What is the most exciting thing you're working on? Learning the new features and technology that Perenso is implementing including fusion, field sales, and the new mobile event app.
What is your favorite thing about working at trade shows and working in sales? Meeting and talking to all the new people - I'm sure all of my co-workers would concur with that.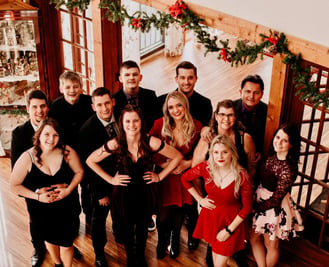 3 words used to describe you: Energetic, positive, and friendly.
What do you enjoy doing when not working? I enjoy hanging out with my family and my fiancé, watching tv or playing video games, and driving and working on cars. Most of my free time consists of a combination of those things.
What is something people would be surprised to learn about you? I am the eldest of 8 children and 5 of us work here, at Perenso.
If you could only eat one food for the rest of your life. What would it be and why? If I could choose only one snack, it would have to be Oreos – Oreos are life! I love trying all the new flavors that they come up with. Wait, can I have any flavor of Oreos, or do I have to choose only one?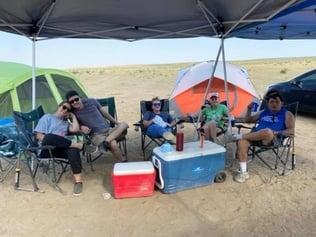 Favorite Band or Concert experience: Louis the Child – I saw them live at Red Rocks with my fiancé last year.
If you could meet anyone in the world, who would it be and why? I would love to meet Elon Musk because I have always been in awe of his ingenious creations and innovations – I would love to talk with him and pick his brain
Get in touch with Paul to learn more about Perenso's trade show software!
Thanks for visiting our blog! We'd love to keep in touch. Subscribe now for updates.