Employee Spotlight Series: Craig Nuske
November 17, 2021
Meet Craig Nuske - One of our Aussie team members, chocolate lover, family man, and motorcycle enthusiast!
Hometown:
Born and raised in the thriving metropolis of Harrow, VIC, Australia – population of 100!
Your role/what it entails:
Primarily to drive business growth of our Field Sales Automation product across Australia and surrounding overseas regions. One aspect of this role is to ensure our existing customers see a future with Perenso and we do this by providing 5-star customer support and regular contact/updates. The other is to look out for and pursue new business opportunities – this can be via product expansion within existing customers OR finding new ones.
How long have you worked at Perenso?
Just over 2 years now, and it's absolutely flown. What's that saying about time and having fun???
Exciting thing you're working on right now:
We have some customers in all the phases of transition. We are looking to add NZ licenses to one of our larger AU-based customers, we are currently onboarding some new customers, and there are a few we are working on for their commitment to commence. For me, it's always exciting when achieving new business, that's what I'm paid for..!!
How did you end up at Perenso?:
How long have you got? It's a long story so the short version is I have a lengthy past work history with our CEO as well as our Chief of Staff but in the fruit juice industry - far removed from a SaaS environment. I was asked if I would be interested to join and although a "quantum leap" for me personally into the SaaS area, the fundamentals of Business Development don't change. I love the challenge of learning new stuff, and this new role has definitely provided that.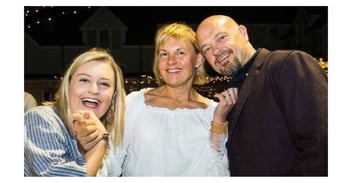 What is your favorite thing about Perenso?:
Undoubtedly working with highly talented people in both our AU and US offices - and the fun we have. The average length of time our staff has been employed here is testimony to the work environment and their loyalty to that. I have learned so much from my colleagues, they will never really understand just how much. We have such a dynamic range of skills and personalities that it just works.
Favorite things to do when not working:
A keen motorcyclist for over 35 years sees me touring wherever and whenever possible. I also love my sport so participating in tennis, golf & park runs is a passion along with being a keen observer of motorsports and AFL football. But above all, doing fun stuff with my wife and/or daughter is where my life is at its best – although they may not entirely agree!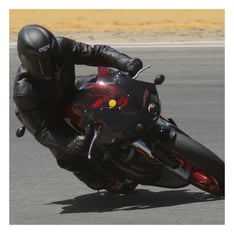 What's one of your guilty pleasures?
Chocolate – I try to look after my health but honestly Darrell Lea is a great friend of mine and I'm finding it really hard to break up with him. He provides great comfort when it's needed and never complains when I need more.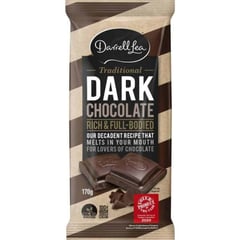 What's one thing you can't live without?
Well apart from my mate Darrell, the obvious one is family – but if we park that to one side for the sake of a creative answer l would really struggle to live without a social life. The past 18 months have provided many challenges to all, and it has also highlighted the things we may take for granted – I like being around people.
Who is your biggest inspiration?
Not sure I have one in particular. I do enjoy listening to great leaders, and although I can't isolate one who has been more inspiring than the other, over time I guess I have built a book of inspiration from the many pages they provide.
What's a fun fact about you that many people may not know?
I once ran onto the MCG in front of 100,000 people to touch the AFL Premiership Cup been carried by the MY winning team, I have the video and court documents to prove it. (It was fun at the time but one maybe not to try at home kids.)
Thanks for visiting our blog! We'd love to keep in touch. Subscribe now for updates.