Get accurate and timely sales reports using live data from the field
Set sales targets and track actual results




Perenso's Field Sales automation software enables you to set targets on a range of sales criteria and report on actual results vs target.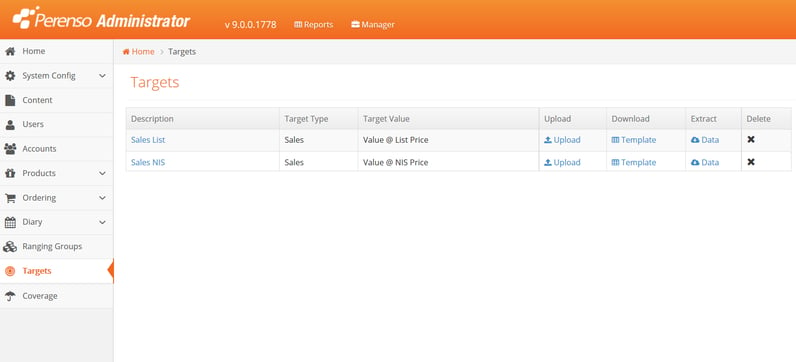 You can set targets on sales activities, distribution or revenue, or any combination of those to suit your specific business needs.
Being able to compare sales targets against actual results helps managers gauge how their team is tracking. It also helps field sales representiatives to identify the areas in which they are doing well and where they can improve.
Find out more about how to use this sales reporting function on our wiki.
Or, if you aren't a current Perenso Field Sales user (why not!?) then
for further info or to
.