Employee Spotlight: Danielle Tomasetti
September 28, 2022
Meet Danielle - Perenso's data queen and soon-to-be mother!
Hometown: Littleton, CO
What is your role at Perenso, and what does it entail? I am the Director of Integration and Insights. I work as a liaison between our Customer Success Team and our Data Team. I work with our clients to understand their data and reporting needs.
How long have you been at Perenso: A little over 2 years!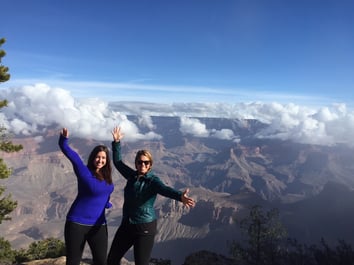 What is your favorite thing about working at Perenso, so far? I love working for a smaller company where I have the opportunity to work on projects that I may not otherwise have exposure to.
How did you end up at Perenso: Fun story is my sister also works at Perenso, making us the second set of Perenso siblings! My sister was working for Perenso, and we were living together at the time, and I got to see firsthand what a great place it was to work and somehow finagled my way into the company as well. I think it says a lot when you like a company enough to encourage your sibling to join the team as well!
The most exciting thing you're working on: We are working to elevate our post-show data analytics to give our customers even more insights so they are able to continue to improve their trade shows and businesses overall. We are also enhancing our integration process to intake and export our client's data and better serve our clients.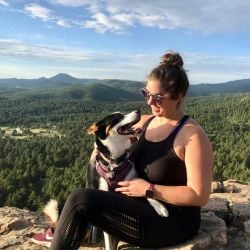 What is your favorite thing to do when you're not working: I love a good happy hour. A cocktail, with some apps, on a patio- nothing better!
What is your favorite and your least favorite food: My favorite food is definitely pizza. As far as my least favorite foods, I grew up as a very picky eater so I try and be open-minded with food these days, but probably the most surprising food I do not like is charcuterie meats.
Are you an early bird, or a night owl? I can adapt to be either, but as I get older, I prefer mornings and love an early bedtime. Although as I prepare for my first child, I am mentally preparing for 0 sleep!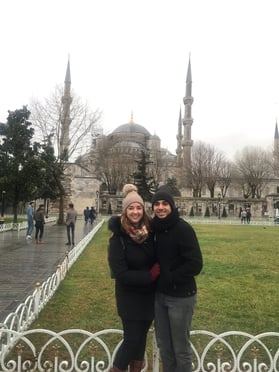 What is the best place you've ever traveled to? Istanbul, Turkey! I will admit I have a bias since my husband is from there, but it is an amazing city with so much culture, history, and delicious food!
What is next on your list of places to travel? I love to travel and experience other cultures. I would happily jump on a last-minute plane going ANYWHERE! High on my list of places to go would be Italy, Croatia, and Argentina.
What show are you currently binge-watching: I am what you would call a bravohalic. I will watch anything on Bravo. It is a nice mindless escape
What is your most-used productivity hack: I am old school with paper and pen notetaking. Nothing like writing a to-do list and marking tasks off. During any internal or external meetings, I find it extremely important to summarize action items and ownership to ensure all parties are on the same page.
Find out why our clients love our software and working with our team!
Thanks for visiting our blog! We'd love to keep in touch. Subscribe now for updates.