Employee Spotlight: Aaron Hoffmeister
August 03, 2022
Meet Aaron - One of Perenso's field sales experts and a devoted family man!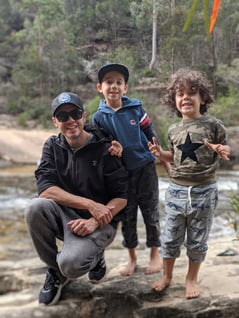 Hometown: Sydney, Australia
Your role & what it entails: I am a Customer Success Manager for Perenso Field Sales. That basically means I help our customers get the most out of Field Sales. A big part of my job is also speaking to our customers to understand the challenges they are having day to day within their business and come up with new ideas on ways Perenso can help solve them.
How long have you been at Perenso: 17 years in total (this makes me feel old)
How did you end up at Perenso: After high school, I was looking to get into the IT world. A job popped up at Perenso which was not far from home and I applied for a junior helpdesk role and the rest is history!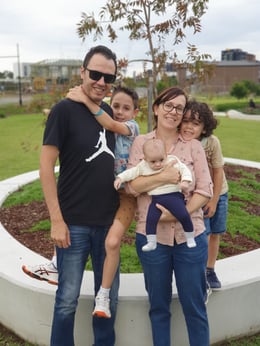 The most exciting thing you're working on: Working with new customers in new business verticals and seeing how Perenso can help solve their problems
What is your favorite thing to do when not working: Spending time outdoors with my wife and kids (1, 6, and 8), or finding new places to eat out (anything with a good dessert menu is a bonus).
Can you cook? If so, what is your favorite thing to make: Yes. In summer I like experimenting on the barbeque with different meats and spice rubs. In winter it's various kinds of pasta dishes.
3 words used to describe you: Friendly, Easygoing, Positive
What is something you have accomplished as an adult that your younger self would be proud of? I've always been fascinated by computers and software since I was about 8. I was often in trouble for spending too much time on a computer. I now get to do it every day as a job!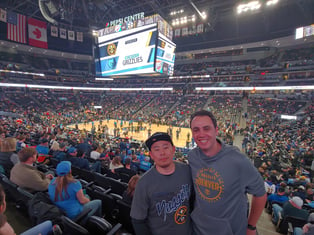 Something people would be surprised to learn about you: After almost 9 years at Perenso, in 2011 I left to try something different. 12 months later I was back as I missed the company culture and innovation.
What tv show(s) are you currently watching: I will watch most forms of sport on TV (NBA, EPL, NRL, etc), Have You Been Paying Attention, Gruen (Aussie TV shows), Last Chance U, and This Is Us.
Favorite place in the world:
Japan. The people are super polite, the food is great
and I enjoy their diverse culture.
Thanks for visiting our blog! We'd love to keep in touch. Subscribe now for updates.