Employee Spotlight: Terry Wang
April 12, 2023
Meet Terry - One of Perenso's software engineers whose 'can-do' attitude and laughter are as contagious as they are memorable!
Hometown: My hometown is a charming, old city in central China called Yichang, nestled on the banks of the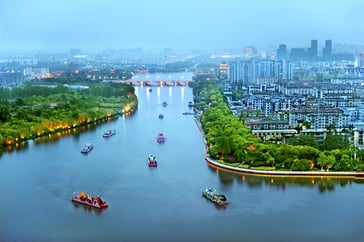 magnificent Yangtze River. It is famous for the stunning Three Gorges High Dam, the largest hydropower station in the world. Even though I've been living in Australia for around 20 years, I still have fond memories of the delicious specialty beef noodles that I used to have for breakfast almost every day as a kid. They were simply irresistible!
What is your role at Perenso and what does it entail: At Perenso, I am a full-time Software Engineer, working on the company's existing Software-as-a-Service (SaaS) products, including Field Sales, Trade Show, and an exciting, upcoming feature as well. Our products are designed with a heavy emphasis on providing exceptional support to our end-users' business requirements. As a Software Engineer, I collaborate with other developers, UX designers, and testers to ensure the smooth functioning of the web application's front end. This includes updating outdated user interfaces and functions, implementing new features, resolving bugs, improving software efficiencies and securities, and regularly reporting to the CEO on the status of the projects. I'm passionate about my role at Perenso and proud to be part of a team dedicated to delivering high-quality software solutions to our clients.
How long have you been at Perenso: I have been working at Perenso since October 2019, which means I've been with the company for almost three and a half years now.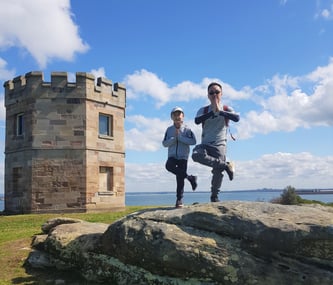 What is your favorite thing about working at Perenso: One of my favorite things about working at Perenso is the remote work policy the company offers. As a remote team member, I value the flexibility of being able to work from home and set my own hours. This allows me to balance my work and personal life more effectively and take care of my family while still getting my work done. Additionally, working remotely saves me time and reduces the stress of daily commutes, allowing me to focus more on the tasks at hand.
How did you end up at Perenso: I was drawn to Perenso because of its fantastic company culture. The team is comprised of open-minded individuals who are always willing to share knowledge and lend a helping hand. Since joining the Perenso Development team, I've had the opportunity to learn valuable technical and interpersonal skills that have helped me grow both personally and professionally. Moreover, during the most challenging time of my life in 2020, I received warm support from my colleagues at Perenso. I'm so grateful for their kindness and the sense of community that permeates throughout the company.
The most exciting thing you're working on: I find excitement in almost every task I work on at Perenso, but the most thrilling project has been working on is the allowance-related features in the Trade Show software. These features are incredibly powerful and involve complex logic and calculations, setting Trade Show apart from its competitors. I have to fully understand the business logic and formulas before making any changes to the application. This work not only keeps me engaged and passionate but also constantly enhances my problem-solving and analytical skills.
Where do you see yourself in 10 years: In 10 years, I see myself as a senior software engineer with experience in developing complex software systems. Additionally, I aspire to have an understanding of cutting-edge technologies, such as virtual reality, advanced cloud computing, and artificial intelligence.
Are you a bookworm or a binge-watcher? What is your favorite tv show or book: I consider myself a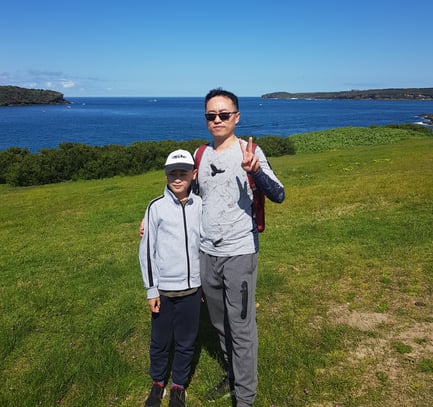 bookworm. I'm particularly fond of scientific, action, wuxia, and fantasy novels. My current favorite book is an online novel called "A Record of a Mortal's Journey to Immortality". It's an epic fantasy series that I find both engaging and entertaining.
What is your all-time favorite movie: I enjoy watching both comedy and horror films. Stephen Chow is my favorite actor, and I absolutely love his comedic movies, especially "Shaolin Soccer" and "From Beijing with Love". I highly recommend these films if you're looking for a good laugh. On the other hand, when it comes to horror, I find the "Saw" series to be a classic and my all-time favorite.
Name an item on your bucket list: Hike around Uluru in central Australia.
What is the most ridiculous thing you believed as a child: When I was a child, I used to have a strong belief that aliens really existed and I was eager to meet them. I would spend a long time staring up at the sky, hoping to catch a glimpse of one. Eventually, my parents explained to me that aliens only show up in front of adults and not small kids like me. Then I kept my wish to meet aliens hidden until I became older and more mature.
Describe yourself in a few words: Innovate. Problem Solver. Critical Thinker
Get in touch to check out our software solutions that Terry works alongside our incredible team to create:
Thanks for visiting our blog! We'd love to keep in touch. Subscribe now for updates.