Employee Spotlight: Kevin Chen
August 31, 2022
Meet Kevin - One of Perenso's account managers who has a taste for adventure and live music.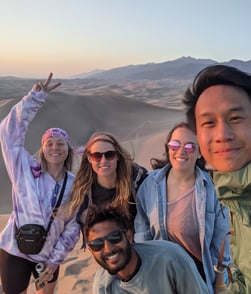 Hometown: Yardley, PA
Your role & what it entails: As an Account Manager, I work with my clients through every step of running a successful trade show, from data and logistic planning before the show to support and implementation during the show to recapping and planning for the next event after the show. I am also a Show Lead who attends and leads our team at physical trade shows. I work with the venues and our clients to set up networking and all of our hardware and software for the events.
How long have you been at Perenso: Since January 2020.
How did you end up at Perenso: After working in sales, I decided that the next step in my career would be an account management/customer success role. While I was searching for openings, Perenso really stood out from the others. Not only would this role be the account management experience I was looking for, but I would also be able to travel all over the country and explore cities I've never been to.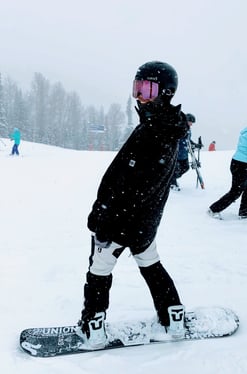 The most exciting thing you're working on: Working on 7-Eleven's virtual trade shows has been very exciting. The excitement I see from representatives of one of the largest franchise companies in the world has shown us that our product is truly innovative.
What is your favorite thing to do when you're not working: Snowboarding, going to concerts, camping, traveling, and hanging out with friends
What is something that you would recommend everyone tries at least once: Skydiving
If you could have any animal as a pet, which would you choose, and why: A wolf. My favorite dogs are the ones that look like wolves.
What skill would you most like to learn: I would love to learn how to fly a plane.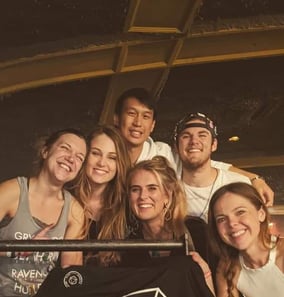 What is your favorite holiday, and why: Christmas. I love buying personal gifts for my family and friends. Plus, receiving gifts is always a perk.
Where is the coolest place you've traveled to: The adventure capital of the world: Queenstown, New Zealand
What is your favorite quote: "You just gotta keep livin man. L-I-V-I-N"
Aside from necessities, what one thing could you not go a day without: Music
If you had to choose from all of the concerts/shows you've been to, which would be your favorite: Pretty Lights at Red Rocks in 2018.
Check out the different features Perenso has to offer for the Trade Shows that Kevin manages:
Thanks for visiting our blog! We'd love to keep in touch. Subscribe now for updates.