Employee Spotlight: Indira Bhaskaran
January 04, 2023
Meet Indira - A design and organization enthusiast, inside and outside of Perenso!
Hometown: Sydney, Australia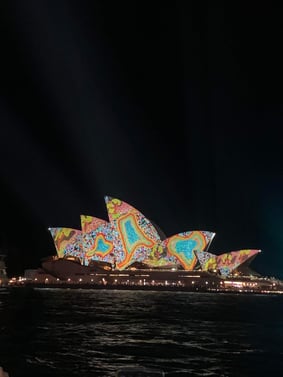 What is your role at Perenso and what does it entail: I'm a UX/UI Design Associate. I work in collaboration with the UX/UI Designer to figure out the user flow, create wireframes and high-fidelity mock-ups for software improvements and upcoming software. I also collaborate with the Development team and Product team to ensure the design caters to feasibility requirements and user needs.
How long have you been at Perenso: I've been here for about 8 months now.
What is your favourite thing about working at Perenso: Firstly, everyone working at Perenso are very easy-going and great to talk to. This makes me feel a part of a connected team even if everyone is working remotely. Secondly, work-life balance is very well supported. When something pops up during a weekday, I find it very handy to be able to work alternative hours.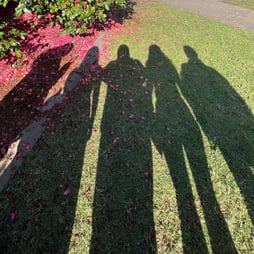 How did you end up at Perenso: Like many kids, my dream job kept changing, from wanting to be a flight attendant, to a photographer and then an interior designer. Before I turned 15, I settled on interior design, so I researched the entry requirements for an interior design degree and used that to set a target for my final mark. However, during my final year of high school, I realised I was more interested in a generalist design course and wanted to see where that leads me career-wise. This led me to study Design Computing at USYD and as I progressed in the course, I grew fond of the double diamond process and knew that UX/UI was the field I wanted to pursue full-time. After finishing my degree, I looked for full-time UX/UI opportunities and came across a job posting by Perenso, and here I am!
The most exciting thing you're working on: I can't mention the name yet because it's top secret, but we have been working on software that is based on the core functionality of our existing products but will take it to the next level! I'm particularly excited about the user interface we have been working on for this new project.
Something you've tried but would never try again: I can't rule it out for the rest of my life but for now I will avoid paintball. I went for a friend's birthday a few years ago and we were put into two teams which had a mix of my friends and some strangers (I was not prepared for how good those strangers were at paintball!). It was fun at first but then I remember spending a lot of time in hiding because getting hit by the paintballs was too painful. Maybe I'll try again when I have a higher pain tolerance.
What's the best advice you were ever given: "You don't need an occasion to eat cake" - a stranger on the internet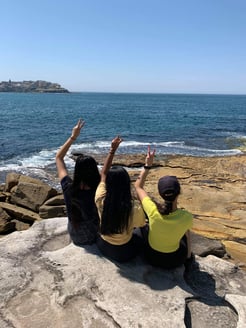 Where is your happy place: Anywhere with a bunch of friends or family! I like organising outings so I always keep an eye out for local community events and festivals that we could go to or just a place to hang out. I also frequently take a solo trip to my local Officeworks (the largest supplier of home and office products in Australia) because I have a bit of an obsession with stationery supplies (pens and stickers in particular).
What's your prized possession? Why: My black rollerball pen (Uni-ball Vision Elite Micro). I absolutely love the feeling of writing with a pen that flows smoothly on paper without leaks and has such a strong pigment. Although I don't write as much as I did in high school, I still love writing due to this pen. I also find that this pen is very good for sketches.
What is your favorite hobby: Hanging out with friends/family, shopping, sketching, and journaling.
Check out some of Perenso's software solutions that Indira helps to design!
Thanks for visiting our blog! We'd love to keep in touch. Subscribe now for updates.