Employee Spotlight: Katy Hearon
June 23, 2022
Meet Katy - One of our incredibly friendly Account Managers who loves animals and beautiful views!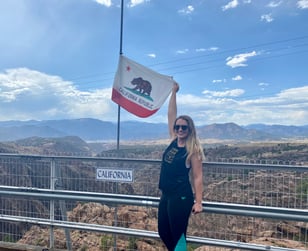 Hometown: Santa Ynez, California
What is your role at Perenso, and what does it entail? I am a Key Account Executive that supports my clients' day-to-day needs to ensure they have successful trade shows, whether they are physical or virtual events. I act as their main point of contact, show them how to effectively use our software, create and maintain their databases, and assist with all support-related questions.
How long have you been at Perenso? Since April 2019.
What is your favorite thing about working at Perenso, so far? I love having the opportunity to travel and explore new places. So far, my favorite trade show destination has been Vancouver, Canada! They have the most beautiful fall colors anyone could imagine. I also met my fiancé at Perenso, so it's extra exciting getting to travel with him by my side.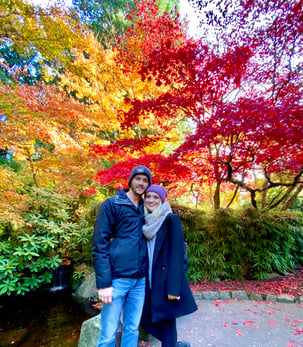 How did you end up at Perenso? Upon making the big move from California to Colorado, I was in search of a new job. I saw Perenso was hiring online and the prospect of getting to travel and work in the trade show industry piqued my interest. I worked at a bank previously, so it was an exciting switch to make.
What is your favorite thing to do when you're not working? I love exploring new places, hanging out with friends and family, and seeing live music. When I'm not out and about, I thoroughly enjoy relaxing on the couch with my fiancé and two cats in our new house and catching up on our favorite shows.
If you could trade places with anyone for a day, who would you choose? I think being an astronaut for a day would be amazing. Space has always fascinated me and I would love the thrill of seeing the Earth below and being amongst the stars. The thought is also terrifying, so just one day would be enough to get the full experience for me.
What is the top destination on your 'must-visit' list? I have quite a few places on my list, but I would have to say, Bora Bora. I dream of staying in an over-the-water bungalow and swimming in the beautiful blue waters.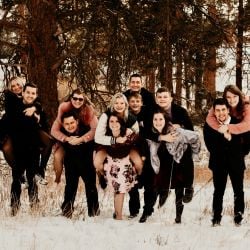 Where would you be right now if you had zero obligations and money didn't matter? I would be traveling the world, from one country to the next. Traveling abroad in Italy for a semester in college gave me the travel bug, but sadly traveling is just so expensive.
When you were a kid, what did you want to be when you grew up? I had a lot of aspirations as a kid, but I really wanted to become a vet. My love for animals has never gone away and I would adopt all the pets if I could.
What is your go-to karaoke song? I don't think anyone would enjoy hearing me sing karaoke, but I know all the words to every song by Louis the Child, so I would choose any of their songs if the day came.
Katy is the key account executive for GFS - Click below to see how Perenso has helped them Sell Better at their trade shows.
Thanks for visiting our blog! We'd love to keep in touch. Subscribe now for updates.