Employee Spotlight: Matthew Cohen
November 16, 2022
Meet Matt - The familiar voice of Perenso and one of our friendliest faces!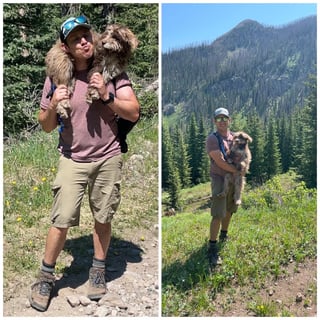 What is your role at Perenso and what does it entail: I am an Account Executive so I work with clients to solve their business needs, and I help ensure our customer success team exceeds our customers' expectations. Additionally, I have helped our marketing team with creating content and videos for our products.
How long have you been at Perenso: I've been working for Perenso since 2018 so almost 5 years now.
What is your favorite thing about working at Perenso: I really love working with our team. It is such a great group of people to work with, and everyone has the ability to have fun while doing it. There is no shortage of laughs! Everyone has so much to offer, and it's great to learn from one another. We also have some really great customers so I would have to say it's a tie for what my favorite thing is about working for Perenso. I have developed such great relationships along the way that I'm truly grateful for, which makes the job a lot easier.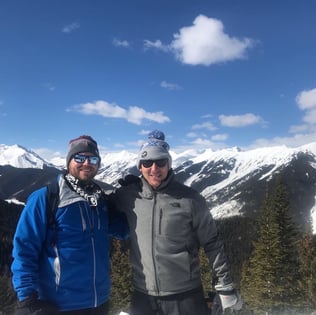 The most exciting thing you're working on: I've been helping bring in new clients and finding new opportunities with our Field Sales solution for the US. Not only is the solution interesting to learn but seeing the value and understanding what the gaps are in the market, and what people are needing for this, has made this exciting.
What's your ideal way to spend your weekends: I'm an avid golfer, and I enjoy biking outdoors, taking the pup out to the park or going for hikes, and getting together to play with other friends and their dogs as well. Occasionally, I don't mind hanging out watching a movie for a lazy day too.
When you were a kid, what did you want to be when you grew up: There were a couple of things that I was wanting to do - I wanted to be a fireman or a professional baseball player.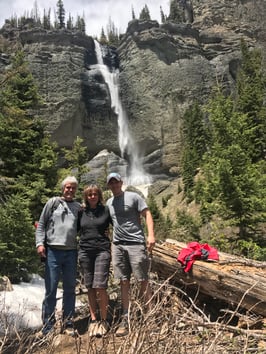 What is your all-time favorite song/band: This is a tough one. I would have to say 'Who let the dogs out - Baha men'….kidding. Bohemian Rhapsody- Queen is one the best songs of all time!
If you could meet one person, living or dead, real or fictional, and have a conversation with them, who would you meet and what would you talk about: This is tough a one and I'm going to cheat a bit here. The fictional character I would choose is Tony Stark - Iron Man, and would have a conversation about how he built his suit, and would ask him to build me one too. A real person would be the first man or woman on the Earth and I would talk to him about his thoughts on how we got here.
If you could snap your fingers and become an expert in something, what would it be: I would for sure become a concert pianist. Not just your average run-of-the-mill type but a savant level like Bach, Beethoven, or Mozart.
Looking to simplify the jobs of your sales team? Matt could help you get started with Perenso's field sales software! Check it out here:
Thanks for visiting our blog! We'd love to keep in touch. Subscribe now for updates.