Employee Spotlight: Dana Goodson
September 14, 2021
Meet Dana Goodson – Our funny, witty, world-traveling Account Manager here at Perenso!
Hometown: Nashville, TN
Role: Dana's official title is Account Manager. She works with her clients – UNFI has been a long-term client of hers and more recently she's been working with Cheney Brothers – to ensure they're having a successful and delightful experience using the Perenso platform. She works out any kinks and overall, just being there for them and meeting their needs. Doesn't she sound wonderful to work with?!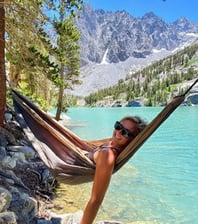 Exciting thing she's working on right now: UNFI's Natural Winter Show is coming up, so Dana is getting everything finalized for the event. On top of that, she's working on a lot of timelines for next year's shows. She loves helping plan and organize these events, and as she says, "it creates an overwhelming excitement that is bar none."
Favorite thing about Perenso: She loves the people she works with on the Perenso side, as well as the people and teams she works with on the client-side. She's created strong and meaningful relationships with her clients because of how long they've been working together.
Favorite things to do when not working: She loves traveling, so working remote has been working in her favor. Lately, she's been all around the Colorado and Mid-West area, but she can't wait to get back on the international circuit – she loves experiencing new cultures. If she's not adventuring, you can find her running, hiking, or enjoying a tequila (or two) on an outdoor patio with friends.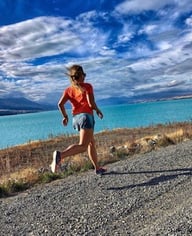 Favorite place she's traveled: If she had to choose, she would have to go with New Zealand. She did a big trip to NZ, Bali, and Nepal before starting at Perenso, about two years ago. While she fell in love with all these places and felt that Bali and Nepal met her on a cultural level, she felt safe in New Zealand – It was easy to navigate and there wasn't a language barrier.
Next adventure: As mentioned before, she cannot wait to go international again, but unfortunately, under circumstances caused by the pandemic, she's unsure when that will happen again. So, for now, her next big adventure might be Costco on a Saturday. As Dana puts it, "that always turns into a wild ride."
Spirit animal: Her 8-month-old niece, June. She eats and sleeps all day, and gets in a good cry at least once – doesn't that sound heavenly?
Want to keep in touch?
Thanks for visiting our blog! We'd love to keep in touch. Subscribe now for updates.