Get to know the people behind the scenes
Introducing Jason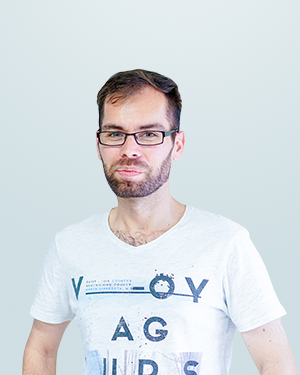 What does your job entail?
I work on the front-ends of websites - this includes HTML, CSS and Javascript. I also work on mockups and user interface design.
What's the best thing about working at Perenso?
Everyone working here is very easy to get along with and Darren is a great boss.
What's the best tip would you offer to a Perenso customer?
If you have a request for a new feature, the best bit of info you can provide is "why" you want that feature - this gives us valuable context surrounding the feature and can help us come up with a really good solution to the problem you may be facing.
What's your favourite piece of technology you own?
I really like my Nintendo Switch - great games and being able to take it on the go is ingenious.
What's something on your bucket list?
One day I'd love to visit the many historic sites in Egypt.
What's a random fact about yourself?
I play Dungeons and Dragons!