Employee Spotlight: Jessica Deuel
February 07, 2023
Meet Jessie - Perenso's product guru and baking connoisseur!
Hometown: Colorado Springs, CO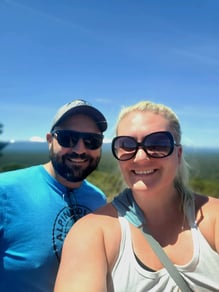 What is your role at Perenso and what does it entail: Director of Product Solutions – Keep our products focused on helping our customers sell better every day. I work closely with all the teams to ensure that what we are putting into our products will have the most impact and solve challenges for our customers and our team. Sometimes the smallest things have the biggest impact and if I can help make your task just that much easier, it's a win for me!
How long have you been at Perenso: Almost 5 years
What is your favorite thing about working at Perenso: The overall variety of what I get to work on. Depending on the events season there is always something different to work through which helps keep me challenged and engaged in my work. Helping the team come up with solutions to customer challenges gets me to think outside the box or learn something new about a customer and how they do business.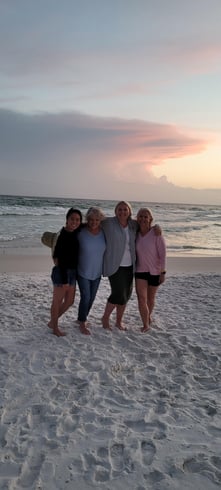 How did you end up at Perenso: This crazy Australian guy started helping my old company with its development struggles, one thing led to another, and he finally was able to acquire the Trade Show portion for Perenso. I'm pretty sure I got to be the first US employee for Perenso!
The most exciting thing you're working on: So many things! We have a lot in the works for 2023 but the main thing I'm excited to be released into the wild is our Event Explorer mobile app. We had some great customers help us pilot it in 2022 so that our 2023 customers can fully use a great new tool.
What is something you are really good at: Baking! It is my go-to stress reliever that I'm actually pretty good at. I 100% jumped on the bread-making train during our fun stay-at-home time but also managed to perfect quite a lot of cookie options. Still improving the bread situation but I may be giving a certain pink cookie company a run for its money one of these days.
Are you a bookworm or a binge-watcher? What is your favorite tv show or book? Bookworm for life! My kindle might be my most prized possession though I can't pass up the bookstore either. I'm not sure if I have just one favorite, there are so many good ones to choose from and I will read just about anything fiction.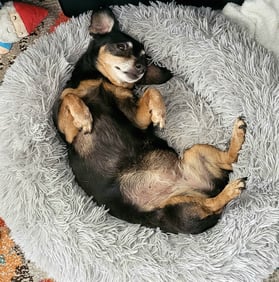 Where is the coolest place you've traveled to? I've been lucky enough to go some many cool places it's hard to pick. I recently got to have some great experiences in Bend, Oregon - 5 stars would totally recommend!
Name an item on your bucket list. Getting to see the northern lights, I have never been so jealous of our team that got to see them in Canada over the fall season.
Do you have any pets? Bella, my 14-year-old office buddy.
Take a look at our products that Jessie is constantly working to improve and optimize to best suit the needs of our customers!
Thanks for visiting our blog! We'd love to keep in touch. Subscribe now for updates.